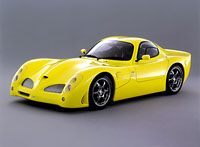 '1200x880pix (830KB)
'600x440pix (42KB)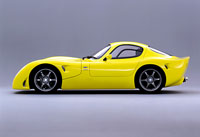 '1200x820pix (775KB)
'600x410pix (34KB)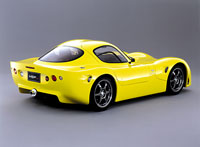 '1200x880pix (830KB)
'600x440pix (40KB)


When people drove the Formula Suzuki Hayabusa at Suzuki One Make Race Series, everybody started saying "Wouldn't be great if we can drive this kind of car on the road?" That light weight sport car is what we gave the answer for. "Hayabusa Prototype" Based on Formula Suzuki Hayabusa, Suzuki Sport has developed from the beginning considering running on public roads and was shown to the world at 2002 Tokyo Auto Salon with Auto Asia.

[Concept]
"Ultimate light weight sport car" To have superb handling is what we aimed for and the layout has been decided. Hereby is what we aimed for.

1,Super light weight
2,Equal weight distribution on all four wheels
3,Low center gravity
4,Light weight on over hang part
5,Short wheel base
6,Minus lift aerodynamics

[Outline]
With Suzuki Sport original steel pipe + aluminum panel frame, "Suzuki GSX-R1300R Hayabusa" engine is installed in front midship and driven by rear wheel. Body is made from FRP using carbon fiber. Design was established by testing at moving belt type wind tunnel facility in Suzuki Sport factory to have excellent aerodynamics. Chassis and body uses fully original design (ex. suspensions) and Suzuki's genuine parts (ex. differential) in order to be low cost yet to have high original quality.

-To give out much performance of motorcycle engine and handling, light weight was must.
-Frame was analyzed by help of Suzuki Motor Corporation to simulate crash test for the safety.
-To make the center gravity low, exhaust pipe is fitted on left side of the frame.
-Making the floor flat and up tail at the rear results ground effect which makes minus lift aerodynamics.
-Gull wing doors make easy access to the cockpit.

[Future plan]
The prototype which was presented at the show are not yet complete to run public road. At the moment, there is no plan made for further development, producing, and sales.